Testing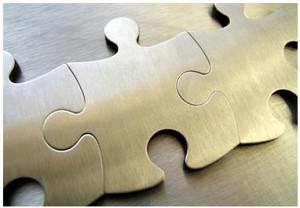 COLLAUDO
La Area S.r.l. dispone di quattro stazioni di lavoro espressamente equipaggiate per attività di collaudo.
Ogni stazione di lavoro è dedicata a diversi tipi di collaudo che coprono da semplici attività di test "go-no go" ad attività più sofisticate di individuazione del guasto, riparazione ed eliminazione del difetto.Il settore collaudo di Area lavora sottoposto ad un Controllo Qualità certificato ISO9001 ed effettua attività sia su apparecchiature sviluppate internamente dalla Società, che su commesse di collaudo acquisite dal mercato esterno.
Area progetta e realizza internamente apparecchiature di collaudo.

TESTING
The Area S.r.l. disposes of four independent work stations expressly equipped for testing activities.
Each work station is dedicated to many kind of testing activities and it covers from simple "go-no go" tests to more sophisticated fault detection, repairing and trouble shooting.The Area testing sector works under ISO9001 Quality Control and it realizes whether internal developed devices as well as external market's acquired testing tasks.
Area internally designs and manufactures special test sets.